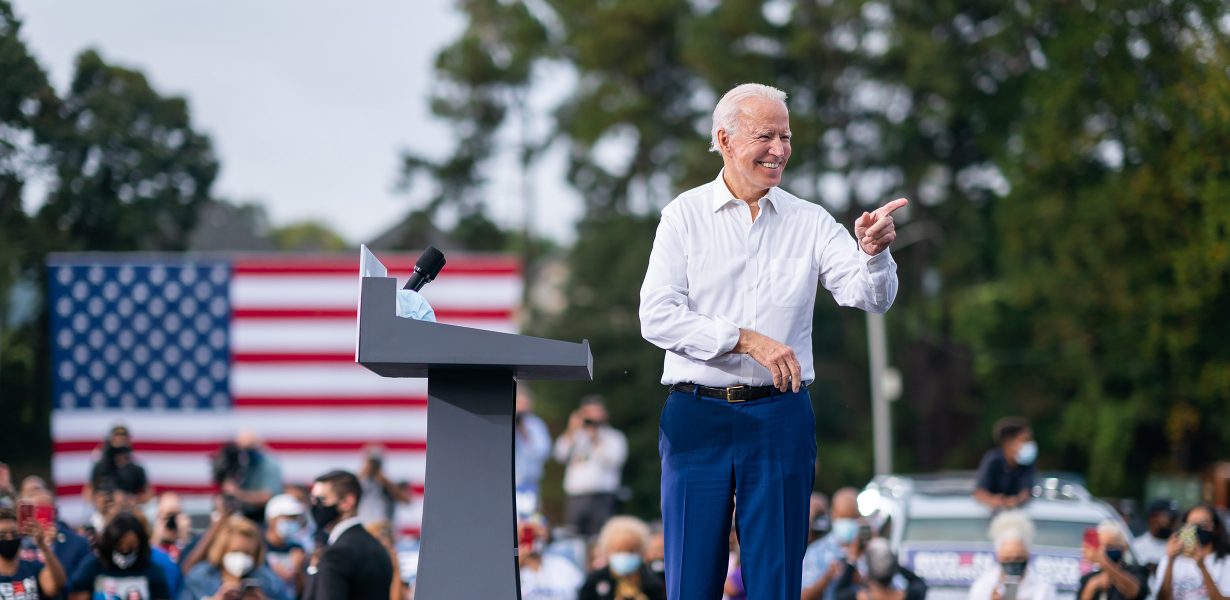 A second Trump presidency would have ended the American experiment, and the exceptionalism in which I am guilty of believing
As of this writing, which is one week after election day 2020 in the United States, more than 71.5 million people have voted for Donald J. Trump. That is 8.5 million more votes than Trump received in 2016, just about the population of New York City. It's the second largest vote tally (one behind Joe Biden's) in US history.
In California, Trump took one third of the vote. California is a big state, and Trump's third of it was around 5 million votes. In LA County, where I live, roughly one out of every four votes, more than 1 million, went to Trump – that's larger than the population of San Francisco. It's also 300,000 more than Trump received in 2016.
I keep these numbers in mind when I think about Joe Biden's victory, for which I am thankful. A second Trump presidency would have ended the American experiment, and the exceptionalism in which I am guilty of believing – of which most Americans are guilty. What is clear to me, however, is that there has been no repudiation of Trump, or Trumpism, as I and many on the left had hoped for. Very much unlike Trump, the numbers don't lie. We cannot now lie to ourselves.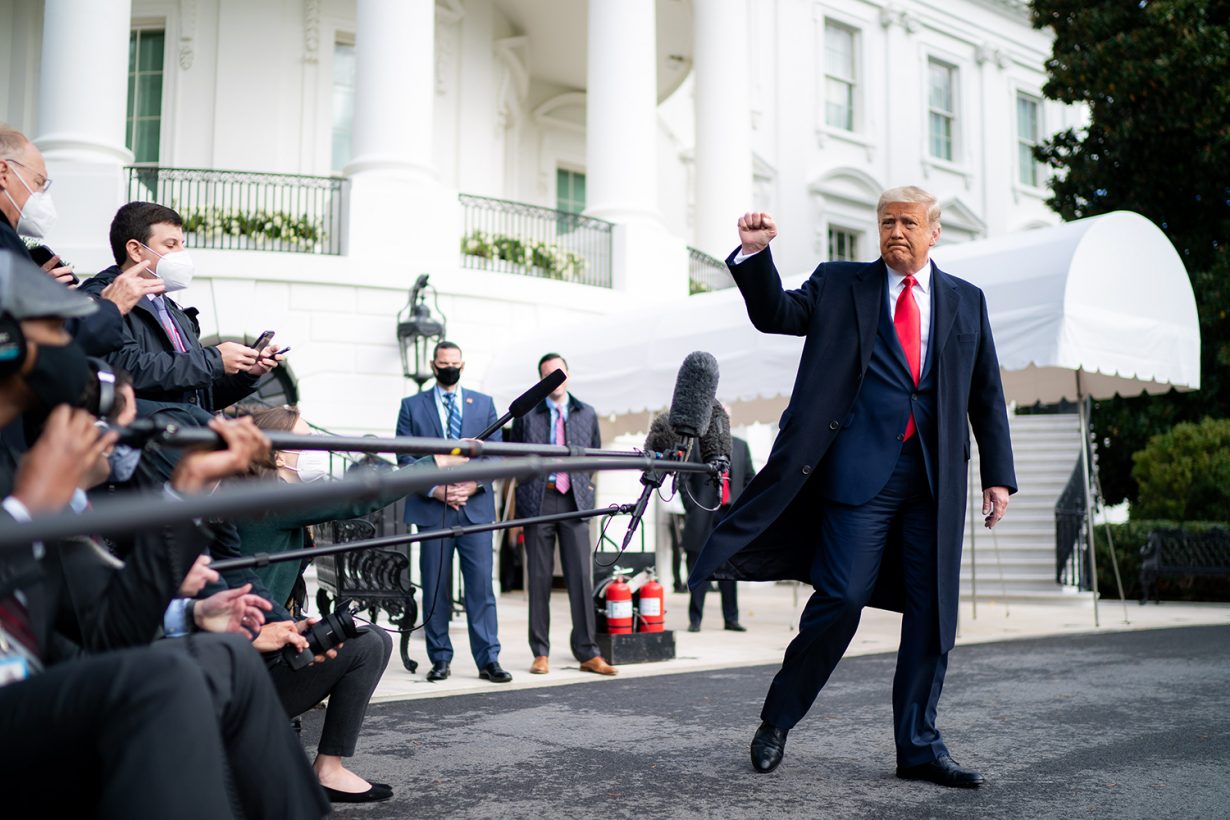 Though I have only lived in Los Angeles for four years, I've read enough (Joan Didion, Kevin Starr, Eve Babitz, Mike Davis, and more Didion) to know that California's deep blue politics is mostly skin deep. Subdermally it is oily with contradictions and complexities.
One need only turn to California's 2020 ballot measures, those exercises in direct democracy by which the people have their say on everything from constitutional amendments to voter-initiated referendums, for an effective political exfoliant.
Six months after the killing of George Floyd and the most significant racial justice awakening in the US in three generations, and amidst broad demands that businesses and institutions, notably museums, hire and promote nonwhite people into leadership and other power positions, California's electorate voted down a proposition (Prop 16) that would have allowed considerations of race in applications for public education and for government employment and contracts.
Californians also said no to rent-control, corporate and commercial real-estate tax increases, and making 'app-based' ride services, i.e. Uber and Lyft, treat their drivers as employees, with all the benefits (health care and retirement) and liabilities (loss of control over working hours) that this entails. But Californians also said yes to granting felons full voting rights upon completion of their prison terms, expanded consumer privacy regulations, and a $5.5 billion bond offering for stem cell and other medical research.
None of these measures reached past a 60% majority. That rung was only grasped by a measure that would have instituted stricter parole and sentencing for certain criminal misdemeanors and felonies (which failed) and one that would have subjected dialysis clinics to stricter regulation (also failed). In every other case the spreads were less than 20%, often much less, and nowhere near the 31% by which Biden won the state.
The lesson here may be a banal one. There is no monolithic political culture, even amongst the so-called California coastal elite. California voted (barely) in favor of criminal justice reforms; it voted (barely) in favor of science funding; it voted (barely) against greater commercial regulations; it voted (barely) against race-based hiring and admissions practices.
If I had to hazard the very likely off, or even off-putting, interpretation of these results, I would say that California is hewing to some loose or weakly held liberal individualism. It's holding that individual agency in both work and politics matters. And that this agency must be taken seriously in the public arena – which is the arena of culture, which is the arena of art – rather than belittled as so easily overdetermined by either reductive caricatures of identity or the monied forces of persuasion – or mere regional contingency, which is why holding that "California" is holding to anything at all is, by my own logic, a stupid way of putting it.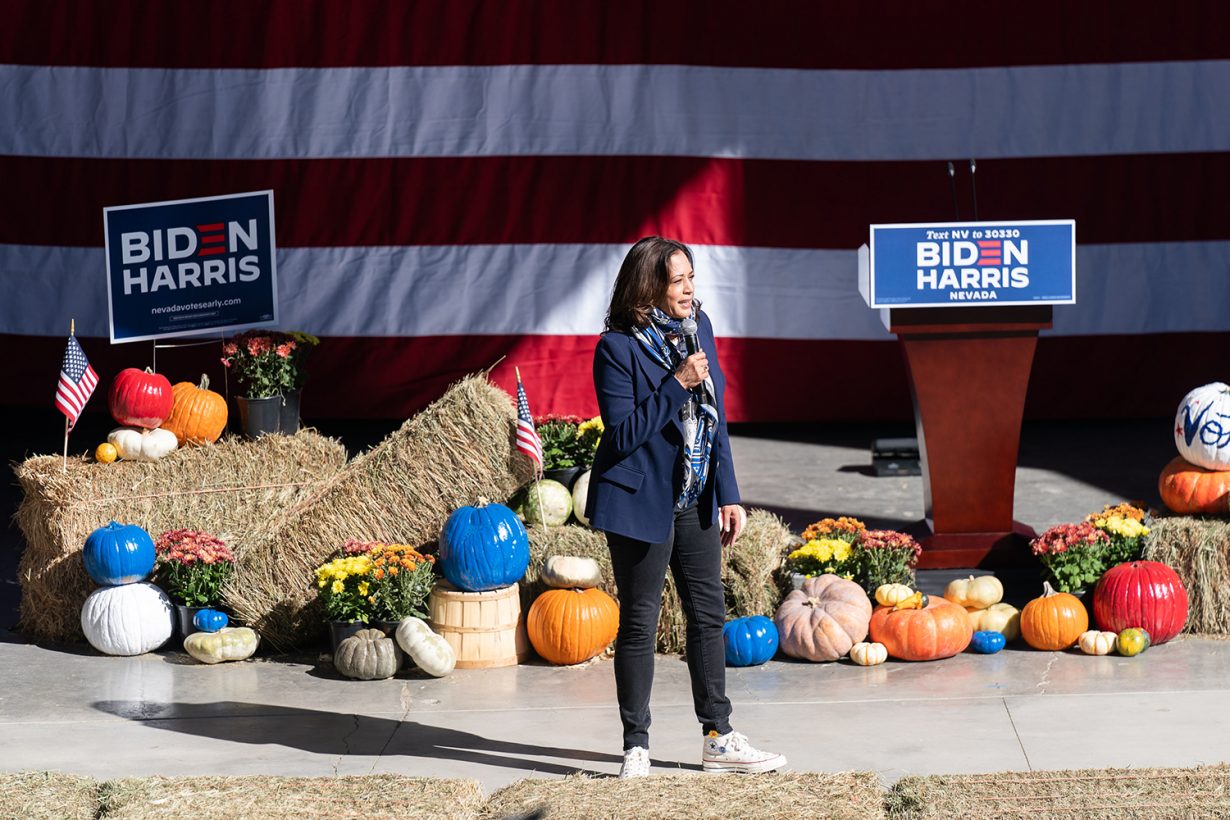 In January, Joe Biden, a seventy-seven-year-old Democrat from the state of Delaware with a four-decade career in the US Senate and two terms as Vice President of the United States under his belt will take the oath of office as President. Joining him in this endeavour will be Kamala Harris, a Californian (born 1964, Oakland) and Senator from the Golden State. Prior to her senatorial term Harris served as Attorney General of California and as San Francisco's District Attorney. In both cases she was the first woman to do so. On 20 January, Harris will become the first woman to serve as Vice President of the United States.
Kamala ran for the Democratic presidential nomination. When she first entered the race, I remember saying to my wife, 'I think she's going to win – she's smart, she's a cop, she's Black, she's South Asian, she's young, and she's got… style'. Kamala Harris was my early pick, my favourite. And then, like so many others, as I watched the race unfold, I grew disenchanted – too much of that oily contradiction, too much of that oily complexity. When it was time to vote in the Democratic primary election, Harris wasn't even on the ticket. She'd ended her campaign three months earlier. But she endorsed Joe Biden. Did I mention that Harris is smart?
I don't expect amazing things from Biden and Harris. This wasn't an election of 'hope', of 'yes we can', of 'we are the future we have been waiting for', or any of the other vacant slogans; it's enough just to have no more MAGA; it's enough to know that this old man and this middle-aged woman, possessors of august accomplishments and chequered records, are competent and capable – the white blood cells of the American immune system.
11 November 2020 artreview.com Link